Southwest District Convention
Governor Alma invites you to Join your fellow Kiwanians at the
2023 Southwest District Convention July 27 to July 30 at the Sheraton Tucson Hotel & Suites.
Room Reservation Information
Special SWD room rate is $104.00 plus tax per night (single or double).
Additional fees for triple & quad occupancy.
Book Your Room Online or by calling (800) 325-3535 and ask for the "Southwest District Kiwanis DCON 2023 Room Block"
The rate is good until June 30, 2023. Book your room NOW!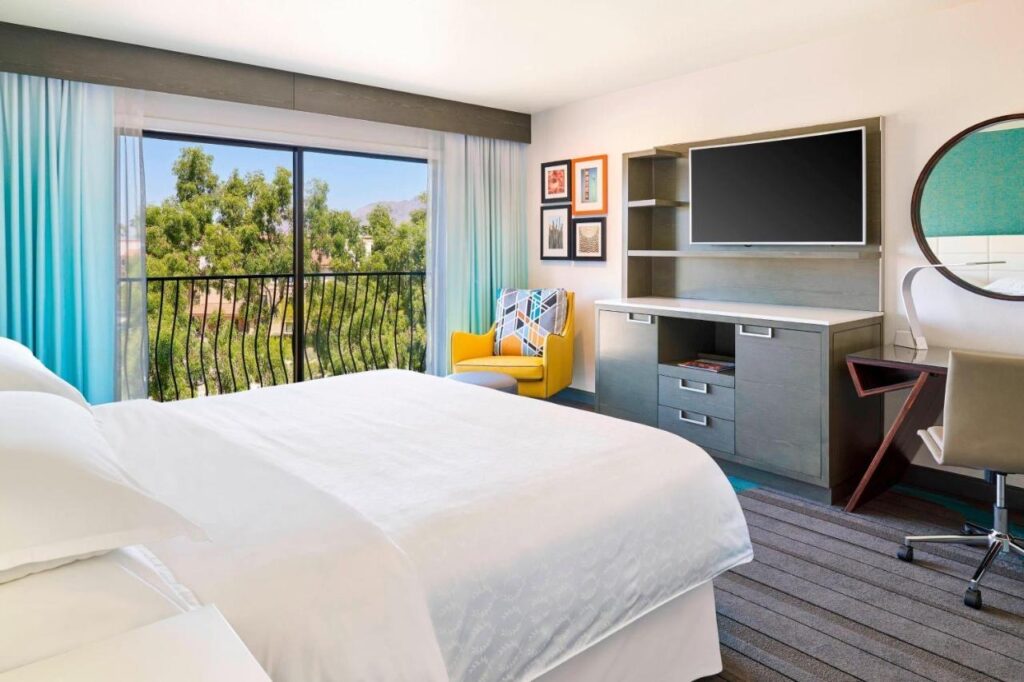 Convention Information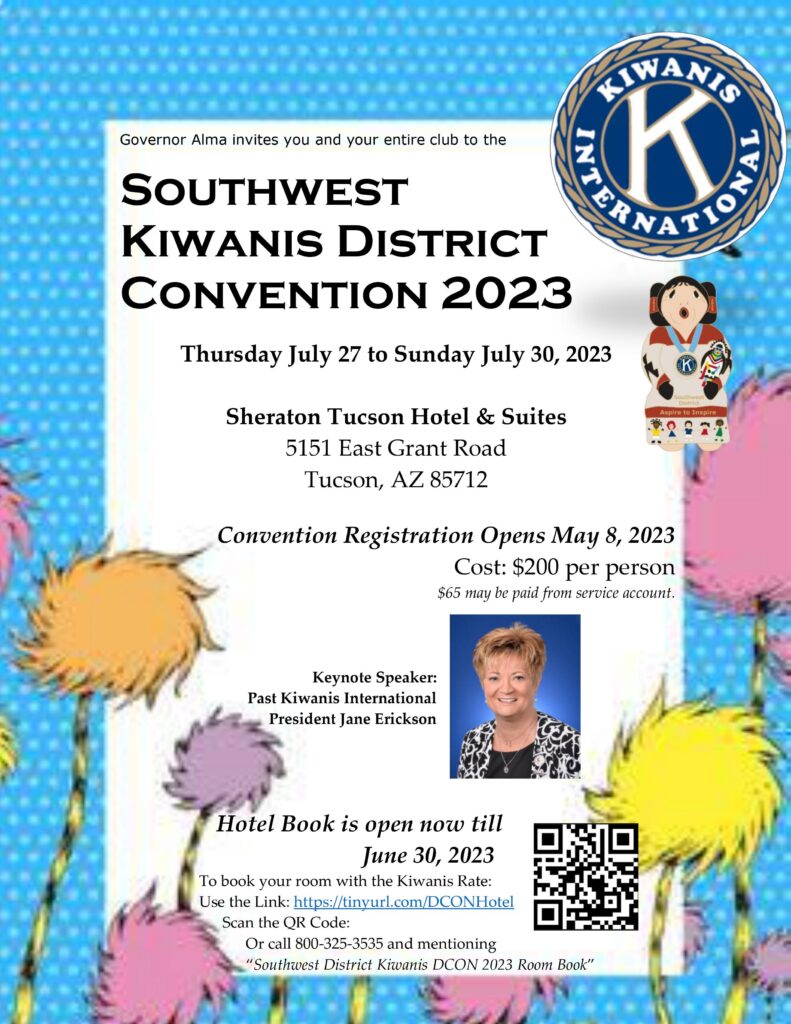 Registration will be $200.00 and will include the convention fee, Friday dinner, Saturday lunch and Saturday dinner.
Please Note: $65 convention fee may be paid from a Service Account. Meals purchased as a package will be $135.00.
Click on the links below for awards and delegations for your clubs. Each link shares all of the details needed to submit the correct form.
Five Star Award for Governor Tony Gutowski's Year 2020-2021
Members Who Have Passed (October 1, 2022 – September 31, 2023)
Club Awards
Convention Schedules
Additional schedules will be forwarded once they are developed.
Currently workshops to be offered are:(subject to modification)
| | | | |
| --- | --- | --- | --- |
| | 30-40min Presentation, 5-15 mins Q&A | | |
| | | | |
| Recruiting New Members | "The Cat in the Hat" | Don T/Tony/Lynn | Membership |
| Meeting Practices & Parlia Proced | "If I Ran the Zoo" | Bob Carson | Club Leadership |
| How to get others to step up in Leadership | "I Am Not Going To Get Up Today" | Jane Erickson | Club Leadership |
| Kiwanis Family 101 | "Fox in Socks" | Key Club & CKI | Kiwanis Family |
| First Timers & Storyteller Momen | "Yertle the Turtle & Other Stories" | Governor Alma | Public Relations |
| | | | |
| | | | |
| | 30-40min Presentation, 5-15 mins Q&A | | |
| Topic | Dr. Seuss Title | Possible Presenters/Facilitators | |
| Retaining, Boosting & Strengthening | "The Cat in the Hat Comes Back" | Don T/Tony/Lynn | Membership |
| Key Leader & Fall Rally | "On Beyond Zebra" | Kathi Tran/Krystal Cladulo | Kiwanis Family |
| Fundraising | "Hunches in Bunches" | Erica Stephens/Kathi Tran | Club Leadership |
| Social Media | "There's a Wocket in my Pocket" | kenn | Public Relations |
| How to Create a Kiwanis/Key Club Family | "The Foot Book" | Karin & Key Club | Kiwanis Family |
| | | | |
| | 30-40min Presentation, 5-15 mins Q&A | | |
| Topic | Dr. Seuss Title | Possible Presenters/Facilitators | |
| Leadership Styles | "The Shape of Me" | Jane Erickson | Club Leadership |
| Kiwanis Family 101 | "Fox in my Socks" | Key Club & CKI | Kiwanis Family |
| Retain, Boost and Strengthen | "The Cat in the Hat Comes Back" | Don T/Tony/Lynne | Membership |
| Sponsoring our SLPs | "Horton Hatches the Egg" | Key Club & CKI | Kiwanis Family |
| Storytelling and Beyond | "Oh the Places You'll Go" | Alma & Mary | Public Relations |