Meet The Governors
"I Understand, Embrace, Endorse, Promote, and Live the K-Family Experience!"
About Alma
• Born and raised in Taos, New Mexico
• Degree in office management from Santa Fe Business College
• Former banker and Business owner (retired)
• A member of Kiwanis since 1998
• Married to Bob Carson for 52 years
• Raised two wonderful sons: Kevin who lives in Silver City, an Army Veteran who works in Retail Management; and Brian who lives in Peoria, AZ. He is a Pastor and Counselor, with his wife Cheresse, and their two children, Kaylee (16) and Andrew (13).
Governor Alma is passionate about kids. When she gets involved she stays involved. Governor Alma cares deeply and loves working with people, especially children! "Our future is K-Family Members working side by side! And we need to tell our story to everyone "!
---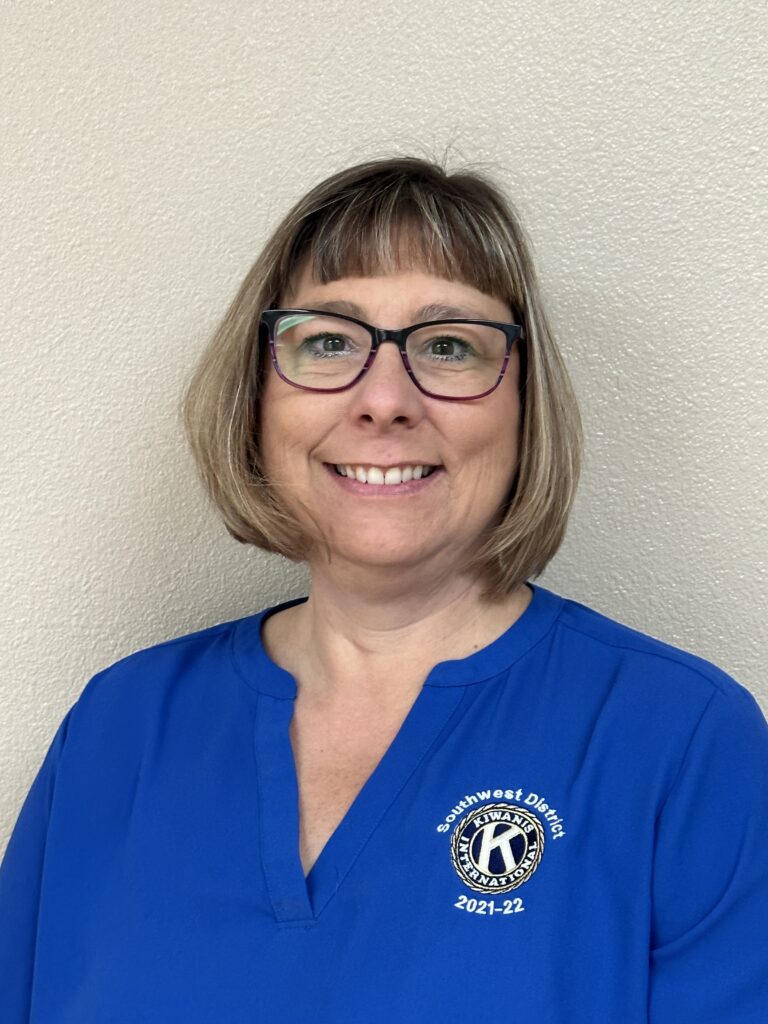 About Sheila Barnett
Born abroad in Frankfurt, Germany where her father was stationed at the time with the US Army.
Grew up in Cheektowaga, NY, a suburb of Buffalo, NY.
Earned Associates degree in Dental Hygiene from Erie Community College in Williamsville NY, then worked full-time and attended Erie Community College to finish her pre-Chiropractic education.
Enrolled at New York Chiropractic College in Seneca Falls NY.
Graduated Magna Cum Laude after a 4 year intensive program as a Doctor of Chiropractic.
Board Certified by the National Board of Chiropractic Examiners.
Community Service History
Kiwanian since January 2017
President-Elect 2017-2018
President 2018-2019
Secretary 2021-2022
Lieutenant Governor for Division 15 2020-2022.
I am also on the planning and zoning commission for Bullhead City, a member of the Colorado River Women's Council, On the Bullhead City School District Board, a current member of the Leadership Class of 2023, and Secretary of the Women's Auxiliary at AMVETS post 19.
Vice Governor Sheila's experiences have given her a great opportunity to learn to care for a wide variety of ailments from which her patients may suffer. Her mission is to equip every patient with the spiritual, physical and emotional tools they need to live their lives to the fullest.
She is a mother of 4 grown children and 3 grandchildren. She loves the outdoors and try to take advantage of the wonderful weather here so she can enjoy her favorite pastimes. Her passion for true community and serving the community has flourished here in the Tri-State area. She is excited to continue to serve her community in her own practice, as well with community organizations.